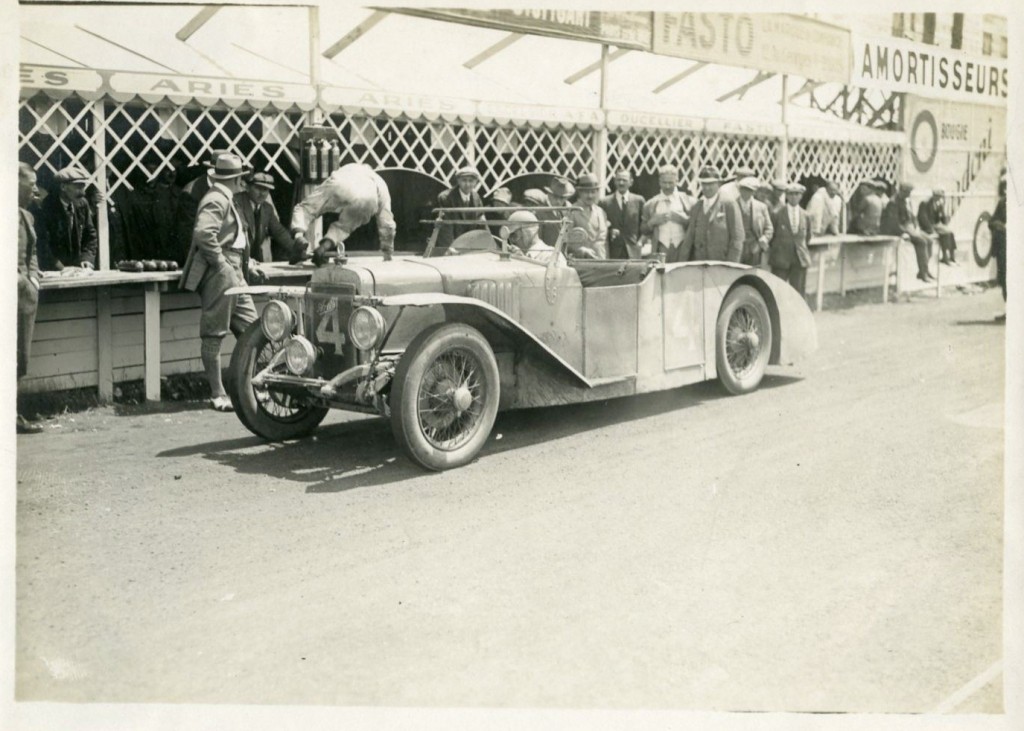 Endurance Racing 1923-1927:
The shift to endurance racing was neither sudden for Chassagne nor complete and arguably does not reflect a change in Chassagne but the shift in interests in international racing from Grand Prix racing to Endurance racing during the second half of the vintage decade. Throughout the period, Chassagne remained at the cutting edge of racing technology as he always has been and continued to exhibit the traits that made him the respected master of racing which he was notably, unwavering steadfastness, assurance, resilience, inventiveness, mechanical knowledge and cheer all eminently appropriate to both endurance racing and the long and harsh road racing Grand Prix of the period.
Chassagne took a sabbatical in 1923 and his only recorded entry was a 1st in class in the Circuit des Routes Pavees, with a Citroen B Type Two-Seater. In 1924 Chassagne was involved together with Bugatti himself with the preparation, development and tuning of the iconic type 35 Bugatti in advance of its inaugural French Grand Prix at Lyon ; the tyres were insufficient vulcanised and after changing 15 deflated tyres himself, Chassagne finished seventh – the highest placed Bugatti ; the situation was not dissimilar at the Spanish Grand Prix at San Sebastian; a race which saw some particularly harsh accidents, injuries and fatality due to poor road preparation.
In 1925 the third Le Mans Grand Prix d'Endurance took place and STD entered two Sunbeam Super Sport one for Jean Chassagne and Sammy C H Davis, the other for H.O.D. Segrave and G Duller. The Sunbeam 3-litre Super Sport was designed by Vincenso Bertarione and produced by Sunbeam under instruction of Louis Coatalen allegedly to beat Bentley in endurance racing and this Chassagne and Davis did coming 2nd overall to a Lorraine-Dietrich in their ailing Sunbeam after a hotly contested race with the Bentley team. With the new Bertarione/ Becchia 1923 STD Talbot Darracq 1.5lt vouiterete, Jean Chassagne had good success in 1925 obtaining fastest time of the day at the Gometz le Chatel Hillclimb and second fastest at the famous Gaillon Hillclimb but he ran out of fuel on the last lap in the Touring Grand Prix, Montlhéry which was ran on distance, ballast & fuel formula. Further speed events with the Talbot Darracq Works Team yielded in 1926 success but also a serious accident in a rainy Avus whilst he was lying third.
For the 1926 Le Mans Grand Prix d'Endurance Chassagne was entered with an Aries Surbaissée 2ltr car; further races with Aries Surbaissée continued in 1927 achieving excellent results in endurance racing in Belgium, France and Spain.