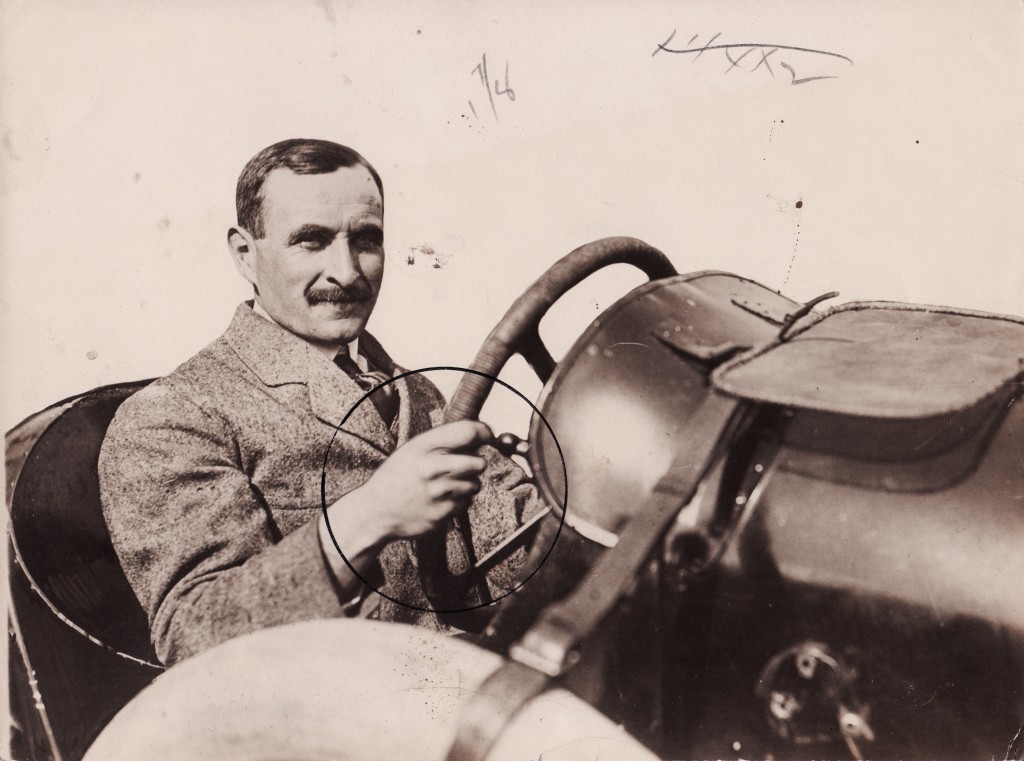 Jean Chassagne (born 1881 July 26  died 1947 April 13) was a pioneer submariner, aviator and racing driver. Chassagne's long career span the early heroic road races as riding mechanic on Darracq, Clément-Bayard and Hispano Suiza before he joined Sunbeam (later to become part of the STD combine), where his most notable success as a racing driver were made including a win of the 1922 Tourist Trophy. He raced well into his forties with Bentley and others in Le Mans and elsewhere. His first Grand Prix was the very first French Grand Prix in Le Mans 1906; his last in 1930, during which period he also was responsible for numerous Speed Records.
His mechanical knowledge gained early in his education and augmented during his service with the French Navy on early submarines stood him in good stead both in racing and the development and testing of the latest technology in early aviation for Demoiselles Santons-Dumont monoplanes, the first Hanriot Monoplanes and Clément-Bayard; in racing cars too he was involved in the development and testing of Grand Prix Sunbeams and the Bugatti type 35.
Jean Chassagne was not born into wealth and competing at the cutting edge of technology could not have been easy and yet or perhaps because of it he remained throughout his life with that "twinkle in his eye and un air fortement sympathique".  Meticulous, resilient, calm with a delicate driving touch and mechanical sympathy 'Chass' was held with the utmost regard and affection by his friends and colleagues, the finest engineers and drivers of their time; surely a testimony to his amiable, loyal and easy nature.