1926 Introduction
The first outing of this car at Southport Sands on16 March 1926, made motor history when it became "the car with the smallest displacement ever to take the Land Speed Record". This astonishing achievement remains unbroken to this very day.
The sand was not rolled in preparation and three-quarter throttle was used when the car hit a gully, which launched it into the air for some 49 feet; nevertheless, Segrave achieved his goal of breaking the World Land Speed Record at a two-way average of 152.336mph.
Conceived by Coatalen in 1925 as an experiment to investigate speed achievable by touring car type engine capacity, the quick and sophisticated Bertarione designed car was christened 'Ladybird'. The beautiful V-12 of only 3,976cc was composed of two cylinder blocks resembling the two-litre 1923 and 1924 Grand Prix winning Sunbeams; the chassis too followed Sunbeam Grand Prix design.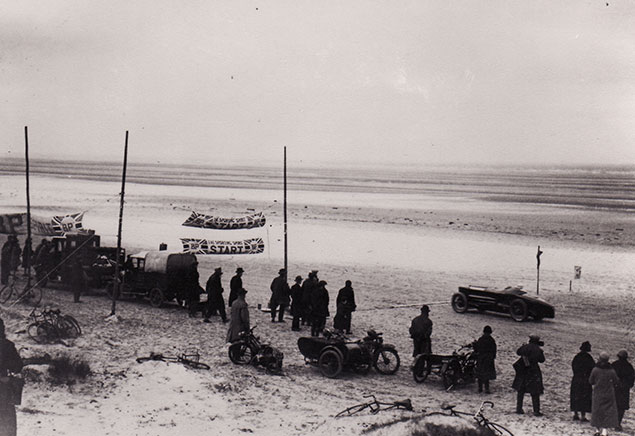 After the LSR success, 'Ladybird' was entered in 1926 Formule Libre Grand Prix races in both Spain and Italy; speeds achieved during practice promised successes but the car was unsuitable for road-racing and was foiled by mechanical problems. It did much better in short speed events achieving fastest time of day in both Bolougne Speed Trails and Gaillon Hill-Climb also collecting the World Record Road Speed Trophy in the former and setting a new course record in the latter.
A second car was built in 1927, painted green it was entered with Ladybird (in Talbot blue) in the Formule Libre race preceding the 1927 Montlhery Grand Prix but both cars quickly retired with gearbox problems.
In 1928 painted white and christened Tiger and Tigress, the cars entered a second phase in the hands of K Don supported by Sunbeam Works. Exercised regularly at Brooklands, they continuously set new lap records, won races and broke international and world records both short and long. Between them, the two V-12 cars were the fastest cars to race in Brooklands holding the lap record virtually without interruptions until sold in 1930 to privateer Sir Malcolm Campbell thereby entering the third phase in their lives.
Campbell commissioned Thomson & Taylor Ltd to redesign the cars and Reid Railton undertook this for the Brooklands firm. One chassis was built by Thomson & Taylor, the other by R R Jackson; both to the same design. The rebuild consisted of retaining the engines and disposing of most everything else; a completely new chassis, front axle, suspension, gearbox, brake system, body and radiator replacing original Sunbeam components. The new chassis proved a formidable opponent in Brooklands and elsewhere until the outbreak of WW II.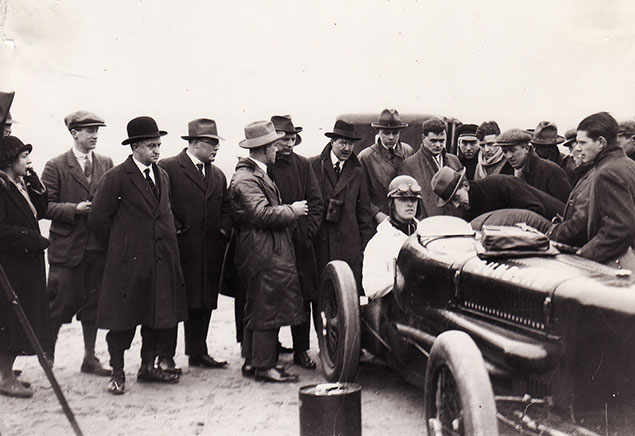 Both these important cars exist today and are happily in running order with correct engines built around newly formed crankcases and fitted in a Thomson and Taylor design 1932 chassis.