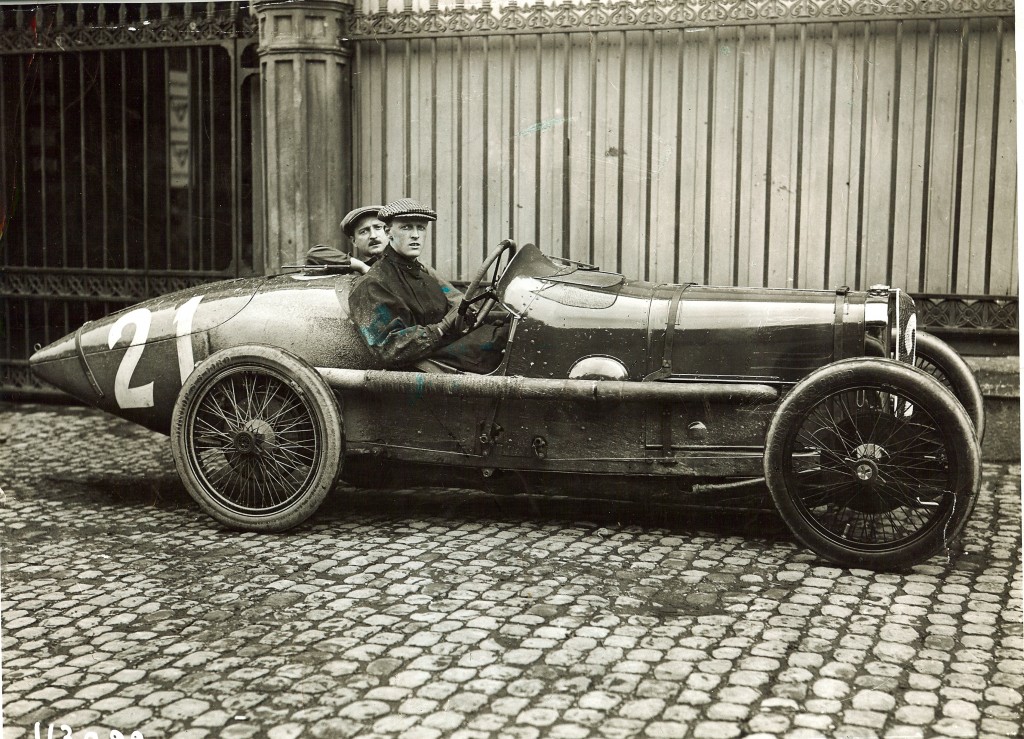 Sunbeam II
'The Time Warp Car'
Chassis stamped no.2.22
Engine brass plate stamped no.2
Registration DA6468
Sunbeam II – 1922 Strasbourg Grand Prix race no.21 for Major H O D Segrave (riding mechanic Jules Moriceau). HOD Segrave may have then used this car for the 1922 Brooklands Essex M.C. Speed Championships, which he won – the only Works success of any Strasbourg car. Subsequent pre-war history is largely unknown – photographed in the 1920s with Fred Caswell at the Works and may have been subsequently owned by him. Postwar it was owned by predominantly three long term owners and participated in occasional VSCC events; it thus remains exceptionally original and complete retaining all its components including body, leather seats and of course all running gear.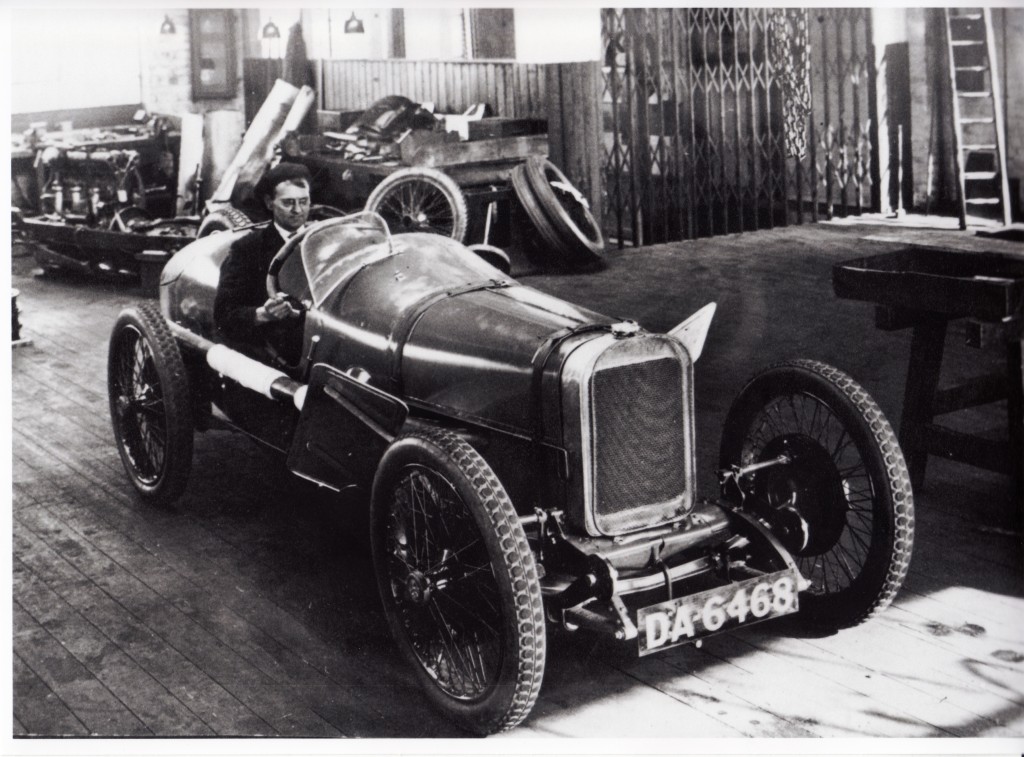 1922 Sunbeam Works
1922 Strasbourg G.P. Team car No. 21 driven by Major H. O. D. Segrave (riding mechanic Jules Moriceau). Retired 29th lap.
1922 Sunbeam Works Brooklands Essex M.C. Speed Championships Major H.O.D. Segrave 92.81 mph, fastest lap 99.81 mph 1st
1920s Photographed with Fred Caswell at the works.
John Grosscuarth of Maidenhead.
1946 Elstree Aerodrome VSCC Speed Trials No. 190 (John C. Purnell of Bourne End, Bucks).
1946 Raymond Edwin Grant of Chippenham for resale
1946 Douglas Armstrong of Farnham Royal, Bucks, Editor of 'The Motor' "reputed Segrave car" for £200
1948 David Llewellyn Allen of Sheet's Heath, Brookwood, Surrey. Modified the dashboard. VSCC events including: Silverstone (1950 June 24), Goodwood, Prescott, Seaman Trophy 3rd.
1960 March, Phillip Ashley Mann (VSCC President 1969-1971) of Dulwich Village, London. VSCC events including Silverstone
1968 Geoffrey Thomas Geer of Sevenoak Kent for £1,500.
1971 Silverstone STD Parade (M Geer)
1999 Silverstone "100 years of Sunbeam"
2009 Private Collection England