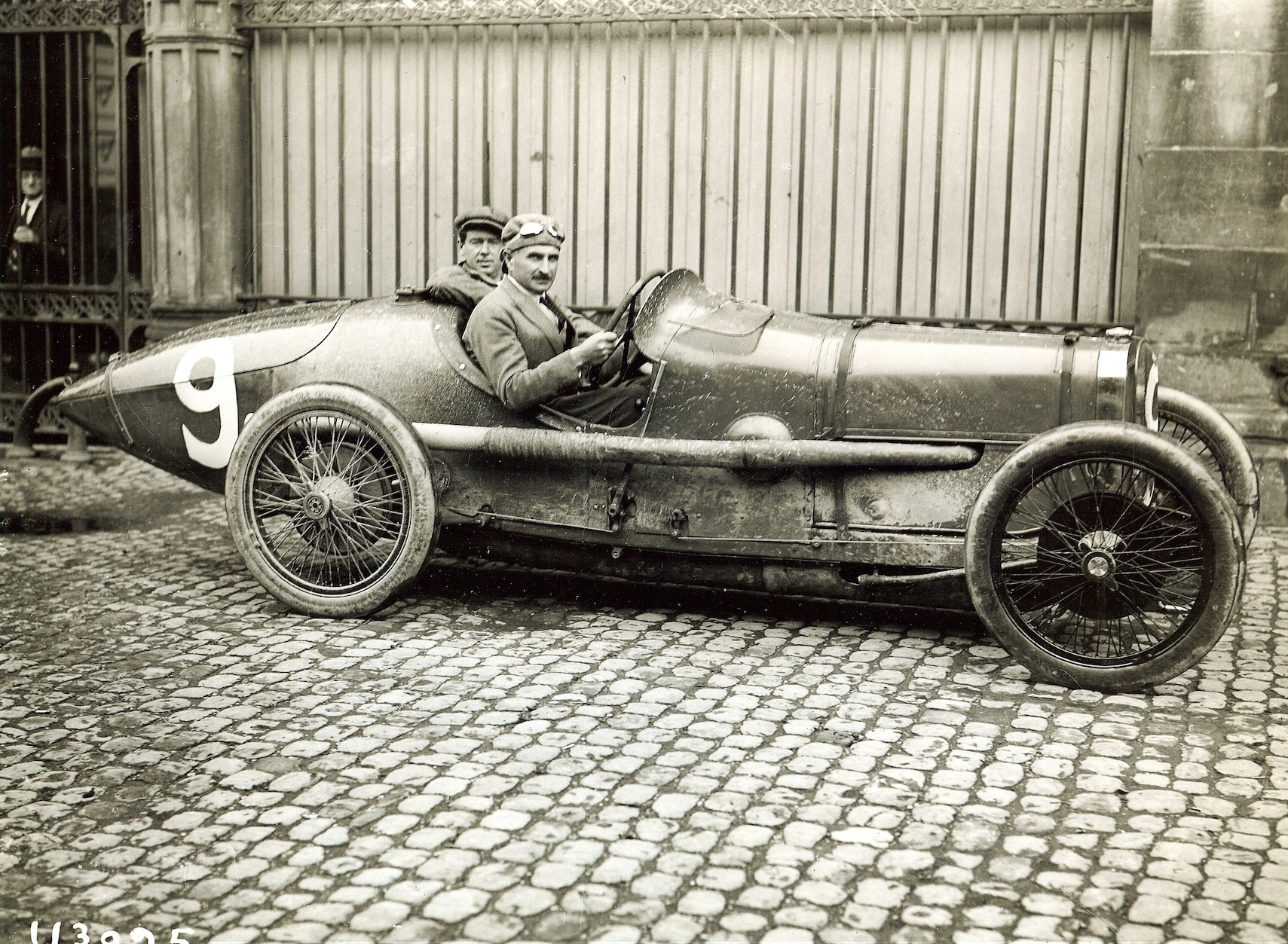 Sunbeam I
'The Race Horse'
Chassis stamped no.1
Engine stamped no.1
Registration – not registered
Sunbeam I – 1922 Strasbourg Grand Prix race no.9 for Jean Chassagne (riding mechanic Robert Laly) was shipped in 1925 to Sydney Australia for the racing driver Hope Bartlett ; it successfully competed in his and subsequent hands and continued to be developed; body was gradually altered and then removed by 1948 ; engine was replaced in 1940 with an Oldsmobile engine; other engine, axle and various components were fitted as needed. In 1964 recovery of original 1922 components and resurrection of the car commenced.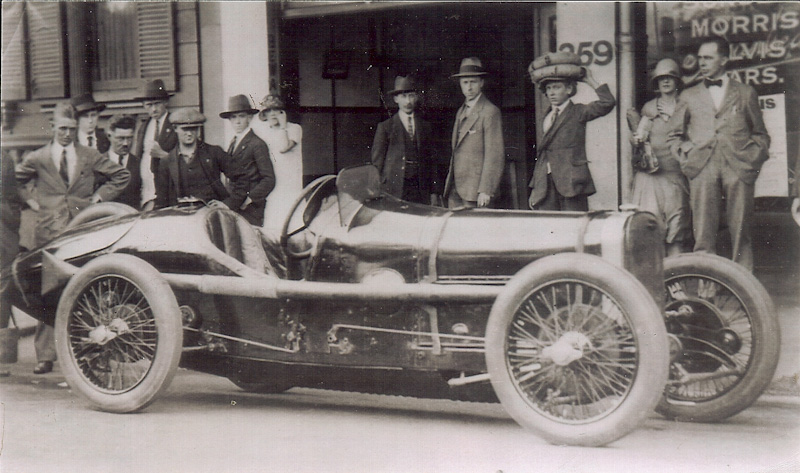 1922 Sunbeam Works
1922 Strasbourg G.P. Team car No. 9 driven by Jean Chassagne (riding mechanic Robert Laly). Retired 5th lap
1925 December Hope Bartlett of Sydney Australia from Williams Bros.
1926 Maroubra Speedway (Hope Bartlett)
1927 New Zealand Cup Muriwai 2nd(Hope Bartlett)
1928 Russell Taylor of Sydney, director of Maroubra Speedway via Advanx Trye Co.
1930 Unknown enthusiast.
1932 F Staughton of Melbourne- who replaced the rear body section.
1932 Maldon Hill-climb (F Staughton).
1935 Canberra Sprint (F Staughton).
1935 M A Moulden of Adelaide who rebuild the car completely.
1936 Centenary Victor Harbor GP entered but did not start (M A Moulden)
1937 October Lobethal Hill Climb 3rd (M A Moulden)
1938 January South Australian G.P. – DNF (M A Moulden)
1939 Ross Haig of Mt Gambier.
1940 Les D (Sui) Robinson of Naracoorte SA. Engine damaged and replaced with 1930 Oldsmobile engine. Competed in local events.
1946 Kingsley Osbourne of Mt Gambier. Fitted with Ford V8 engine and Morris radiator. Competed in local events.
1947 January 27 Ballarat Victoria (Kingsley Osbourne & L D Robinson)
1948 Ben Tillet Adelaide
1948 L D Robinson. Original body removed and sports body fitted.
1949 Vintage Festival Road Races, Nuriootpa S.A. 5th (L D Robinson)
1949 Max Collins of Mt Gambier. Original axle replaced with solid beam axle.
1949 Vintage Festival Road Race, Nuriootpa SA. 5th
1951 Clarke of Mt Gambier.
1960 G R Schmidt of Mt Gambier.
1964 Neville Webb of Adelaide. Recovered many original components and resurrected the car with a 1.5 litre Sunbeam race engine; the original 1922 G.P. 2 litre engine is with the car.