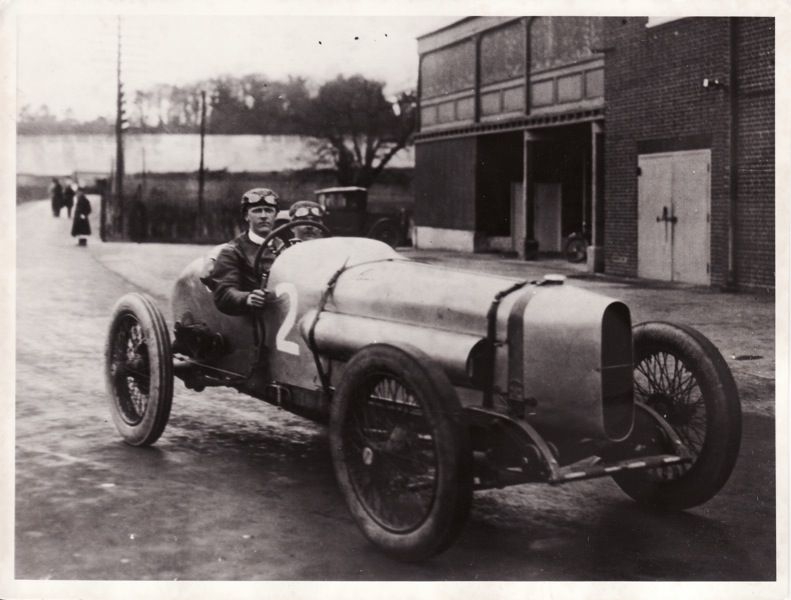 Other Speed Events
Brooklands was used by the STD group to promote the marque through racing success, test new racing cars prior to international events, which were, the main, thrust of the STD racing program and display the abilities of redundant racing cars offered for sale by the Works usually after a 'cooling period' of several years. The 1921 G.P. chassis participation in Brooklands events followed this pattern.
The prototype 1921 G.P. chassis was tested at Brooklands 1921 March 21 Easter scratch race still unpainted and fitted with four Zenith carburetors; H.O.D. Segrave winning in 94.64mph.
After a cooling period chassis no.3 was entered at the 1923 August Brooklands 100mph long handicap "was a great race, Ropner's Vauxhall winning…Perkins in a 3 litre straight eight Sunbeam, equaled Ropner's best lap – 101.02mph"; it was sold not long after.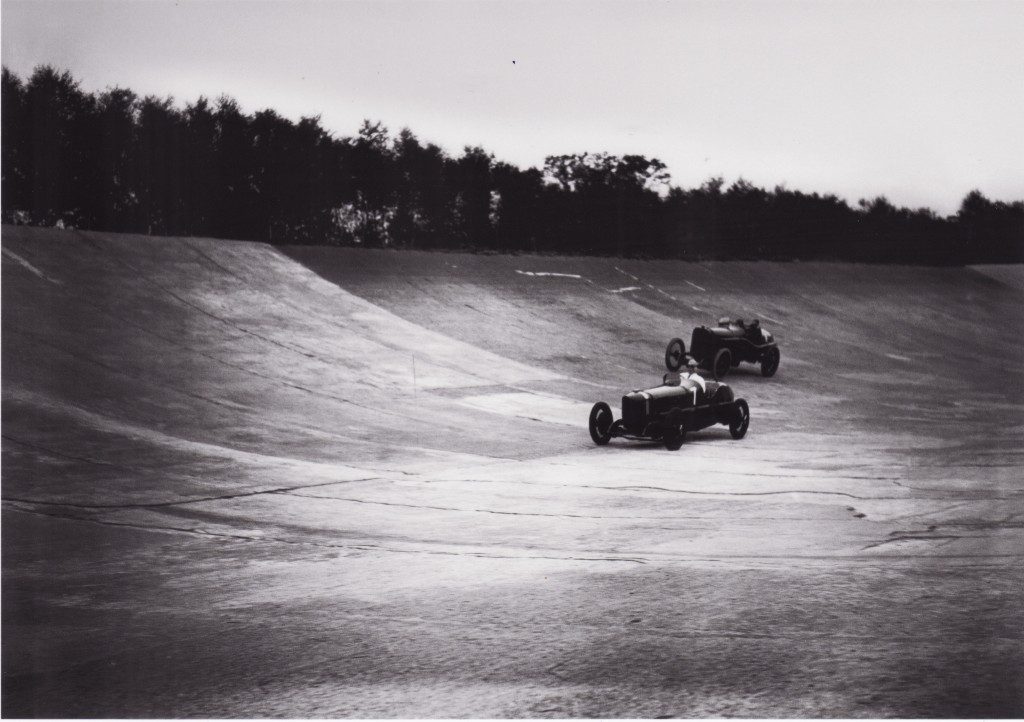 Chassis no.4 with a 4.9lt engine was purchased by Malcolm Campbell, painted blue, liveried 'Blue Bird' and proceeded to successfully take part in numerous Brooklands events in several hands over many years.
The 1921 G.P. chassis were also entered in other events notably, Southport where Sunbeam IX had a great deal of success in the hands of privateer J G Jackson well into the thirties. Two of the cars were purchased by intentional privateers and performed well in 1920s events in France and New Zealand.