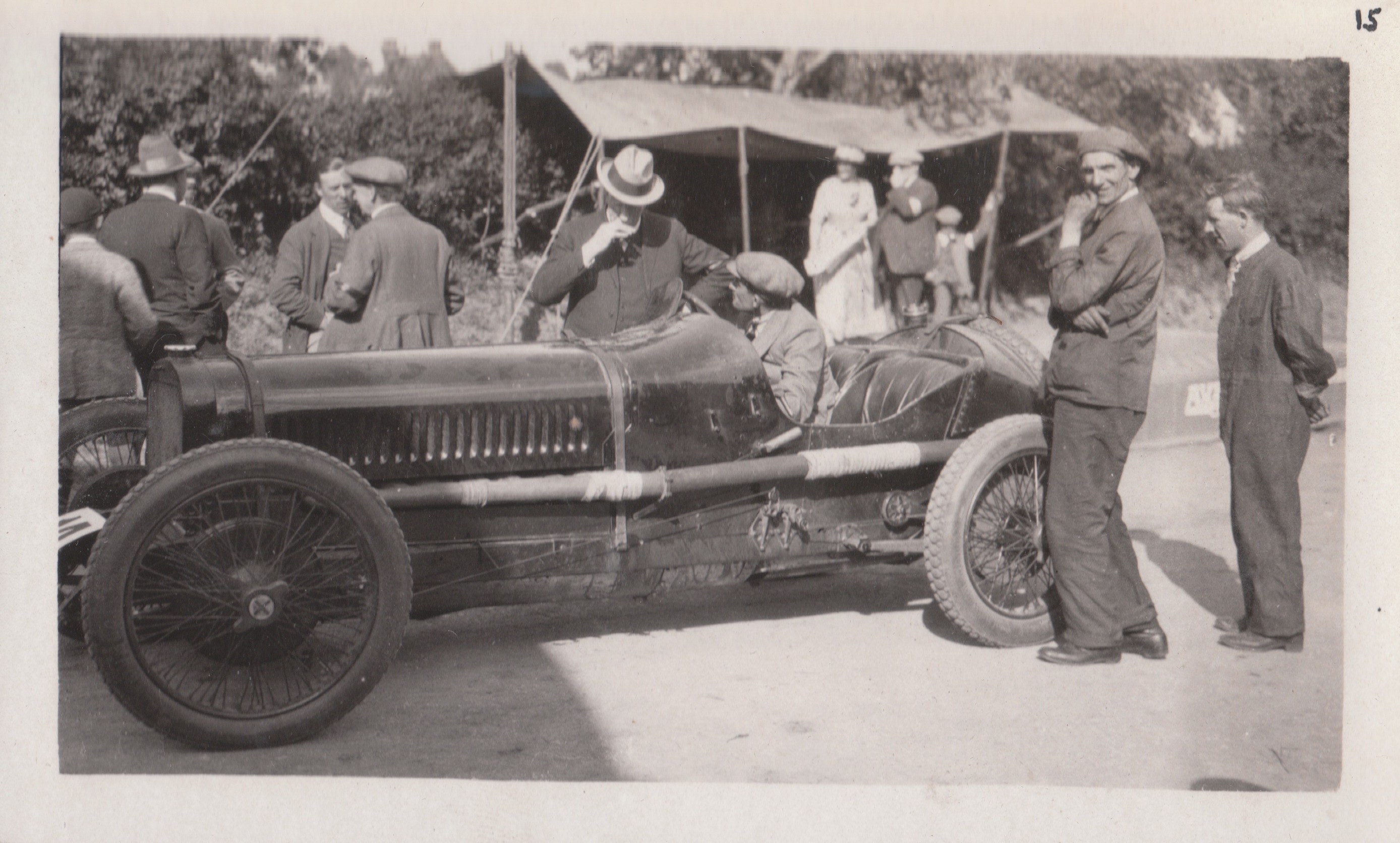 1921 Shelsley Walsh
The four cars were repatriated to Wolverhampton England; the two Talbot were fitted with Sunbeam radiators and entered at the 1921 September 09 Shelsley Walsh – the premium annual hill-climb in the United Kingdom. The 1921 event is notable as the first time Raymond Mays, still a Cambridge undergraduate, took to the hill in a self tuned Hillman (82.2sec). The event described in contemporary literature as 'the best yet held' enjoyed a warm autumn sun and 5,000 attended.
H.O.D. Segrave's green1921 G.P. no.10 with its distinct nearside lever now race no.14 was put in the hands of the inimitable Count Zborowski of Chitty Bang Bang fame; the 1921 G.P. Talbot no. 4 now race no.15 was designated for George H. Day with Bill Perkins as riding mechanic. The event was well attended and fully supported by the Works engineers and drivers.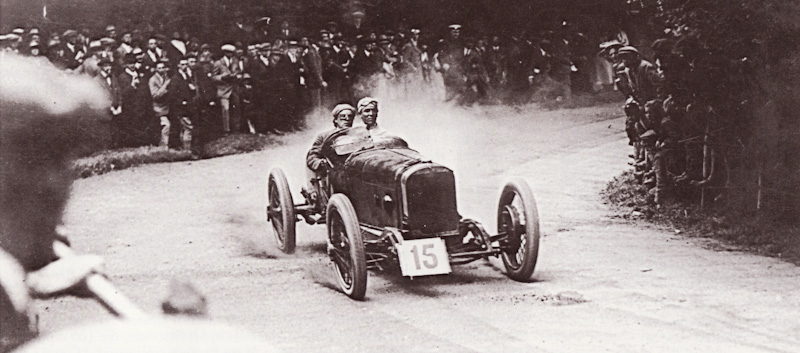 The full Le Mans Grand Prix road-racing trim, high gears (3.61:1) and no flywheel precluded a fast start and neither G H Day 4th (62.8sec) nor Count Zborowski 7th (65.8sec) impress that day. However, once the car got its "revs", it was "a delight to watch, and magnificent on the corners, and undoubtedly the crowd was delighted to have the opportunity of seeing these very latest examples of the Grand Prix type –road-racing machine in action in this country". Fastest time of the day was achieved by C.A. Bird with a 1916 Indianapolis 4.9lt Sunbeam (52.2sec).