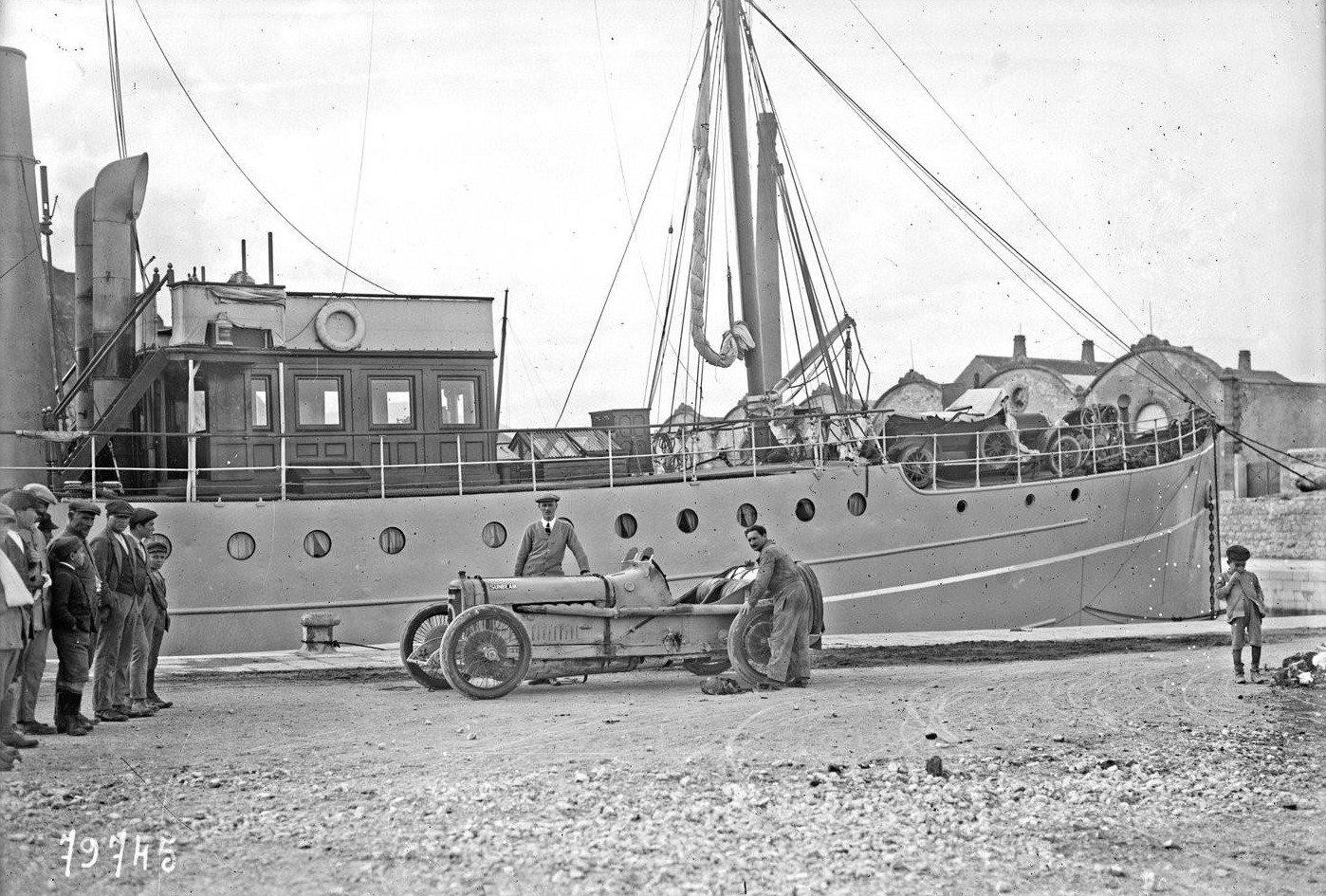 1922 Coppa Florio
Soon after the successful Tourist Trophy, two of the T.T. cars fitted with the powerful 4.9lt 6cyl 1916 engine (for which a unique 4.9lt engine oil reserve hatch was formed in the existing scuttle) were put together with three 1.5lt Talbot Darracq voiturettes bound for the Penya Rhin race at Barcelona on K. Lee Guinness's private steamship yacht 'Ocean Rover" for a long and unpleasant cruise to Spain and hence to Sicily for the Coppa Florio.
The 268.43 miles Coppa Florio took place on November 19th, 1922. J. Chassagne had race car no.1, registration number DA6752; H.O.D. Segrave in the second race car no.5 registration number DA6521. Both Sunbeam were still liveried their T.T. 'Sunbeam Dreadnought Grey'.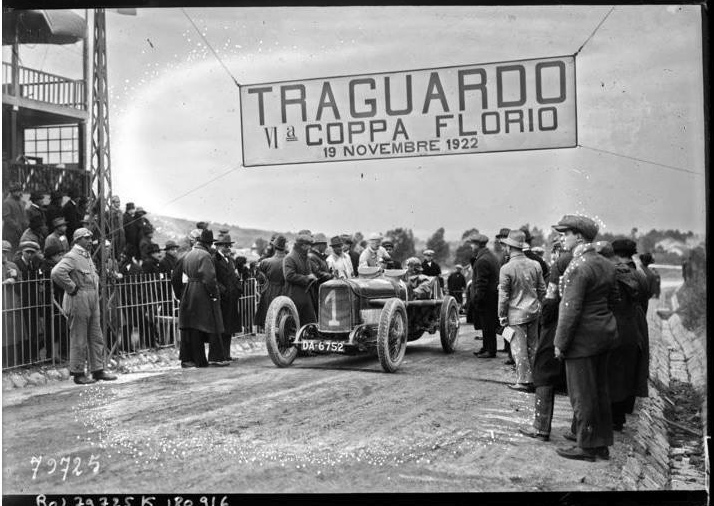 The surface of the 69mile circuit was rough and included over 1,600 corners. Upon inspecting the circuit, Louis Coatalen exclaimed "Quel spectacle de desolation!". There were nine starters: two Sunbeams, two Peugeot, three Diatto and a couple of O.Ms. The cars were dispatched under the gaze of the ex-King Constantine and ex-queen of Greece at five-minute intervals; only four cars finished – the two Peugeot and the two Sunbeam.The steep gradient of the course caused oil to collect at the back of the Sunbeam engine sump, which resulted in oiled up plugs, the change of which caused delays. Segrave was further delayed during the race helping extricate Meregalli and his riding mechanic who were pinned underneath their overturned Diatto; the driving mechanic died of his injuries – the first fatal accident to occur on the Sicilian circuit. Notwithstanding this and other delays, Segrave finished in second after 8hr 15min and 07 sec (32.351mph) to Boillot winning Peugeot.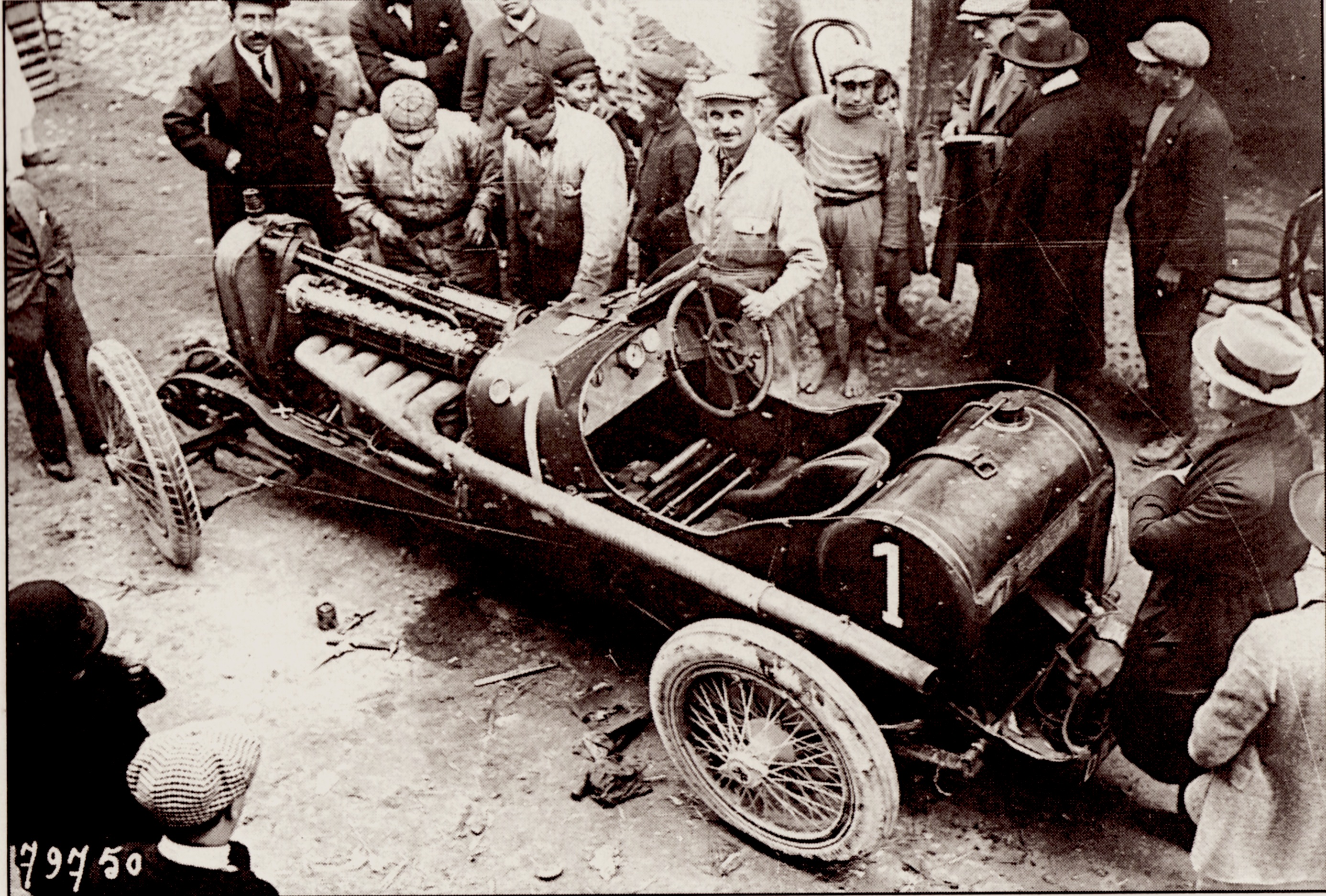 On the last but one lap, high up in the Madonie Circuit Mountains in the vicinity of Polizzi a stone fractured the oil pipe of J Chassagne's mount. Unruffled Chassagne replenished the car with sufficient Olive oil purchased from a nearby village shop. He finished in fourth place.