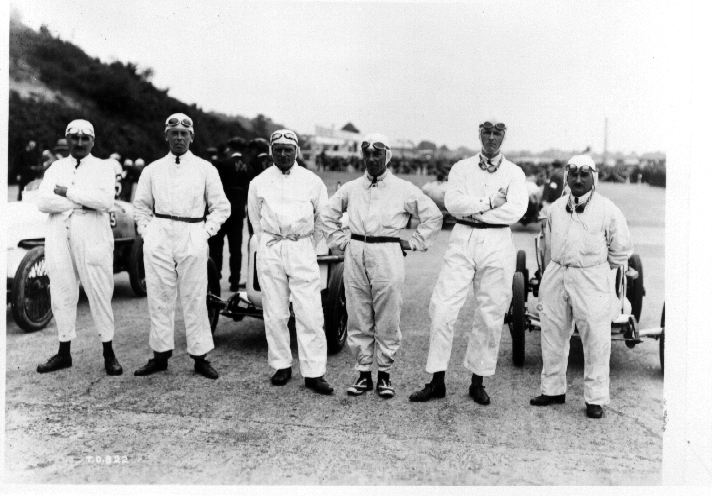 "The invincible" Talbot-Darracq
In 1921 three light cars were constructed at the S.T.D. Suresnes Works for the 1,500 Voiturettes class. These were in effect a smaller version of the Sunbeam 3-litre Grand Prix cars – their near identical engines built around one of the two blocks used by the G.P. engine with similar though shorter chassis. Known as 'the invincible Talbot-Darracq, these blue cars were entered in the premium speed events for their class where they never lost a race and together with their successors continued to dominate Voiturete racing for six years
In a sensational debut in the 1921 French Grand Prix des Voiturettes, Le mans they finished first, second and third – the second time in Voiturettes racing history this has happened (the first occasion having been Sunbeam in the 1912 Coupe de l'Auto). During 1921 and 1922 these ultra-reliable cars run in six races and won every one of them regularly finishing 1-2-3. In 1923 engines were superseded by the V Bertarione designe which with some modifications competed in eleven further events to 1926 also winning all of them.
None of the cars is known to survive.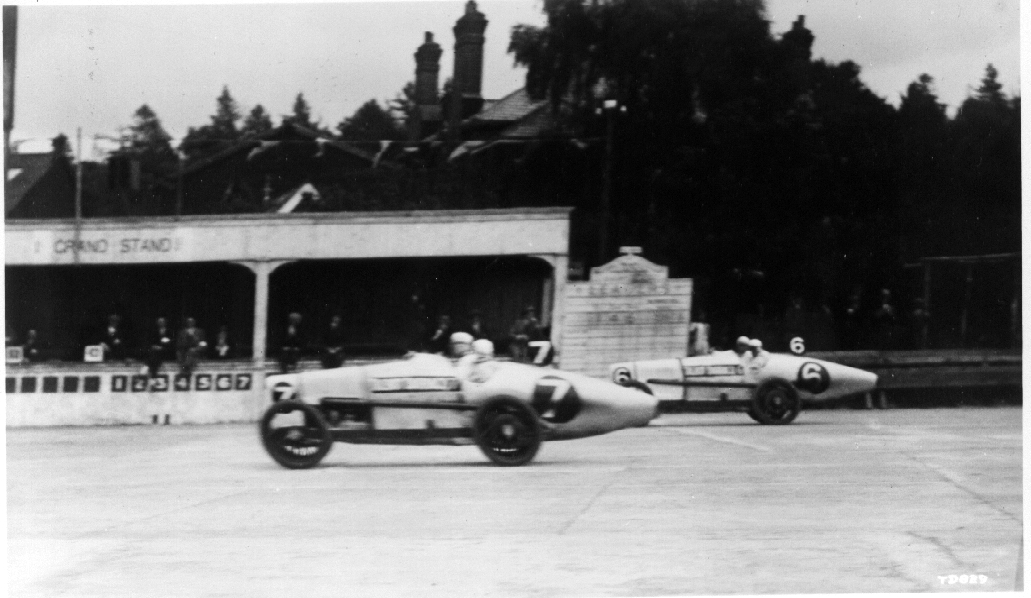 Chassis :
Wheelbase 8; 0", track 3' 7"; four speed gearbox; four wheel brake; differential-less rear axle; dry weight 1,456 lbs.; Hawker- built streamline bodies for the 1921 Brooklands J.C.C. 200-mile Race.
Engine :
The 1,486cc engine was half a 3-litre G.P. engine (for full specification see Type 1921, 3-litre engine). Compression was 6.4 to 1 producing 53b.h.p. at 4,000r.p.m. Unlike the Grand Prix engine, this engine was directly mounted on the chassis at four points with no sub-frame. A single Claudel Hobson carburettor was used and later a single Solex. Ignition by coil fed by a battery. Maximum speed 95m.p.h.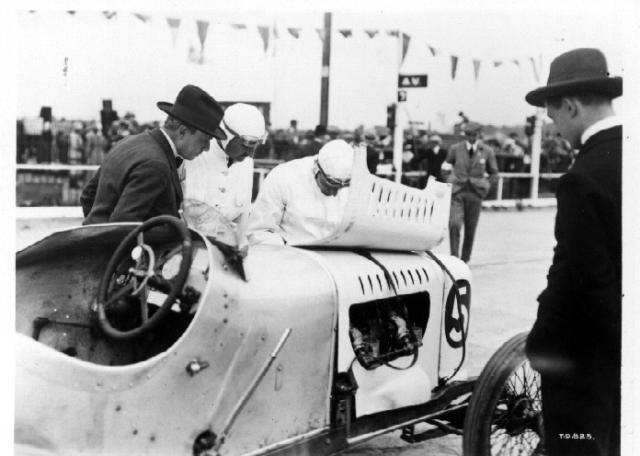 Racing Record:
1921
September 18, Coupe Internationale des Voiturettes Le Mans, 279 mile:

1st – Rene Thomas (riding mechanic Albert Divo) 3:52:16, 72.1m.p.h.
2nd – K Lee Guinness (riding mechanic B Perkins)
3rd – H.O.D. Segrave (riding mechanic J Moriceau)

October 22, Brooklnds J.C.C. 200-mile Race, 201mile:

1st – H.O.D. Segrave 2:16:26, 88.82m.p.h., fastest lap 97.65m.p.h.
2nd – K Lee Guinness
3rd – M Campbell
1922
June 22, Isle of Man 'International 1,500 Trophy' ran simultaneously with the Tourist Trophy, 226mile:

1st – A Lee Guinness 4:14:56, 53.3m.p.h.
2nd – Albert Divo 52.75m.p.h
August 19, Brooklands J.C.C. 200-mile Race, 199mile:

1st – K Lee Guinness 2:07:37, 88.1m.p.h.
3rd – H.O.D. Segrave 85.55m.p.h.
September 16, Coupe Internationale des Voiturettes Le Mans, 375mile:

1st – K Lee Guinness 5:12:07, 72.1m.p.h.
2nd – Albert Divo
3rd – H. O.D. Segrave
November 05, Grand Prix de la Penya Rhin, Villafranca circuit, Barcelona, Spain, 331mile:

1st – K Lee Guinness 4:55:46, 65.4m.p.h.
4th – H.O.D. Segrave