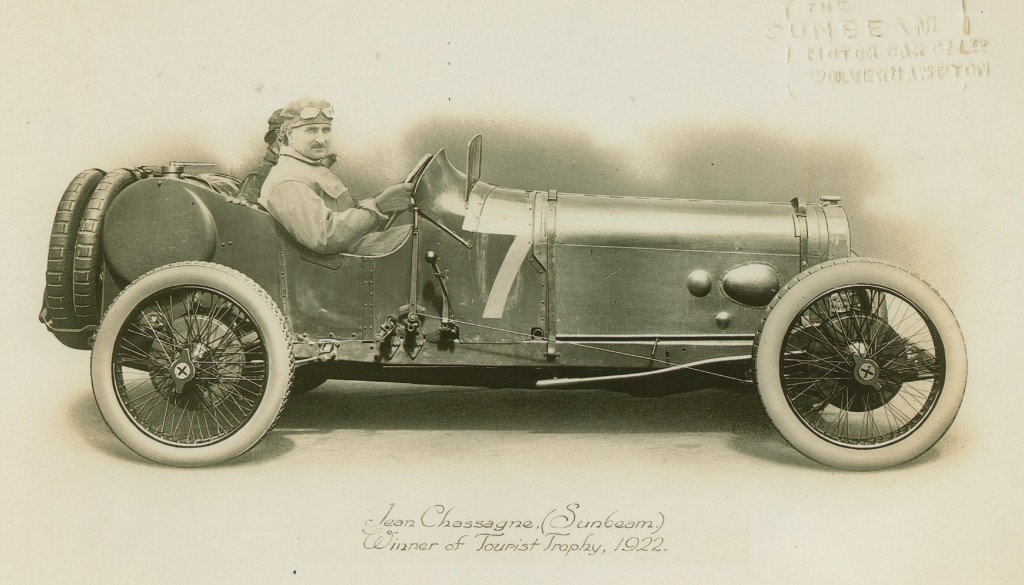 The T.T. Winner
Chassis: No. 3
Engine: 1921 Straight Eight 3lt, modified for the 1922 T.T.; temporarily with 1916 4.9lt in-line 6cyl for the 1922 Coppa Florio before T.T. engine re-fitted in 1923
Body: Standard 1922 T.T.
Livery: 1921-British Racing Green liveried no.10; 1922 T.T.- Dreadnought grey liveried no.7; 1922 Sicily -dreadnought grey; 1925 – liveried 'Sunbeam VII'; 1960 – oxide red; 1989- British Racing Green liveried no.7; 2014 – Dreadnought Grey
The most successful of the 1921 S.T.D. Works cars, it is also the most original and complete. It is notable for being racing legend H.O.D. Segrave first ever Grand Prix mount and the first car to bring international racing success to Britain after the Great War. After retirement from the S.T.D. Works, it spent most of its life in a few long-term ownerships in New Zealand where it remained an effective, iconic and well-liked racing car both before and after the War; displayed in a motor museum for many years before it was re-commissioned and repatriated to the UK.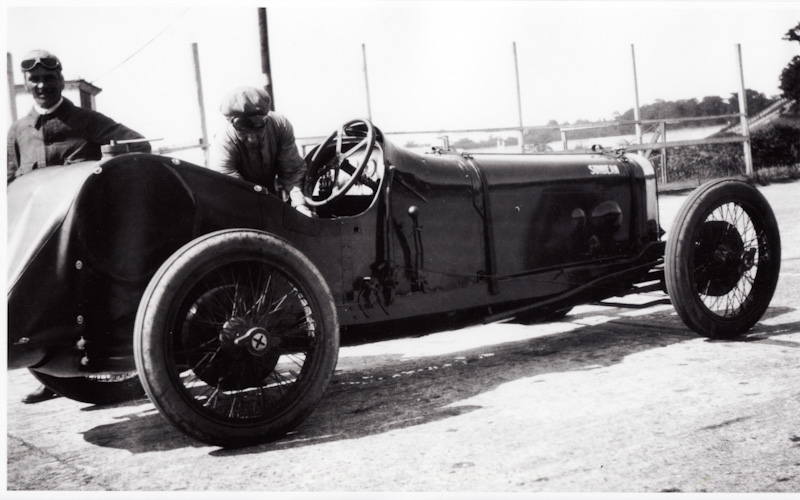 Registration:
1921 French Grand Prix XH1385 (London registration)
1922 Isle of Man Tourist Trophy MN2041, MN2042, MN4043, MN4044 were used by the team temporarily on the Isle of Man
1922 Coppa Florio DA6752 (Wolverhampton
1926-1990 registered in New Zealand where registration numbers changed annually e.g.,
1999 SV7968
2010 DA6752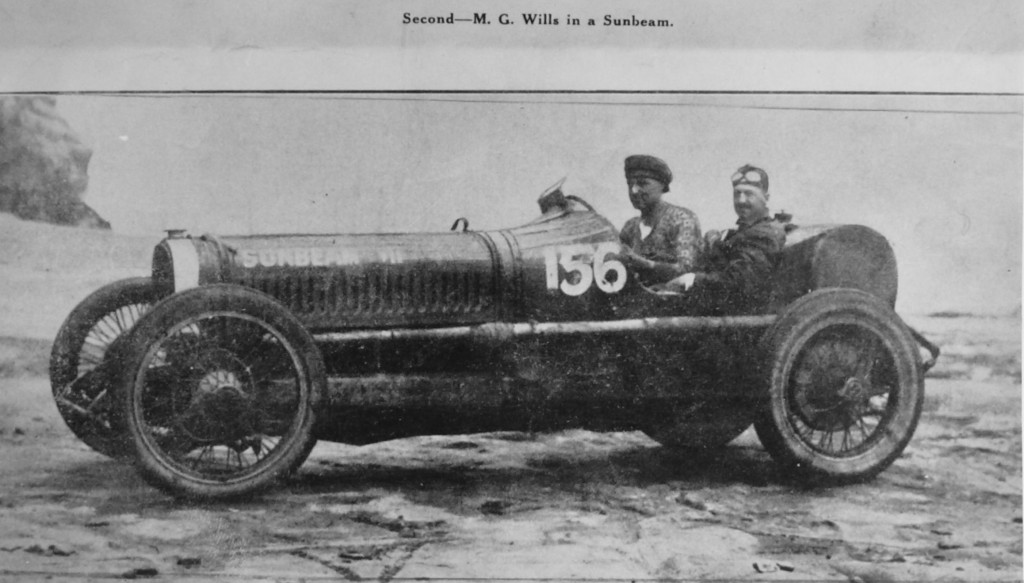 History:
1921 S.T.D. Experimental Department Grand Prix Team car
1921 July 25, Grand Prix de l'ACF Le Mans, Talbot race No.10, H.O.D. Segrave (riding mechanic Jules Moriceau), average speed 62.6mph, time 5:08:06, 9th
1921 September 9, Shelsley Walsh Hillclimb, Sunbeam race No.14, Count Louis Zborowski, 65.8sec, 7th
1922 June 22, Isle of Man Tourist Trophy, Sunbeam race No. 7, Jean Chassagne (riding mechanic Robert Laly), 302 miles (8 laps of 37.75m) at 5hr 24min 50sec averaging 55.78mph, 1st
1922 November 19, Coppa Florio, Sicily, Sunbeam 4.9lt race No. 1, Jean Chassagne (riding mechanic Hivernat), 4th, unplaced
1923 August, Brooklands 100mph long handicap, Bill Perkins, 101.02mph
1925 Mathew Wills, New Zealand (via R F Fuggle UK)
1926 February 15, Muriwai Beach, New Zealand Motor Cup, Mathew Wills (riding mechanic Ian Jones), race No. 8, 2nd
1927 February, Muriwai Beach, New Zealand Motor Cup, Mathew Wills (riding mechanic Ian Jones), race No. 156, DNS
1927 George Henning, New Zealand
1928 February, Muriwai Beach, New Zealand Motor Cup, George Henning, race No. 9, DNF
1928 Dick Messenger, Auckland, New Zealand
1933 January 2, Helensville Hill Climb, New Zealand, Dick Messenger
1946 Ken Hemus, Auckland, New Zealand
1947 Roy Cowan, Wellington, New Zealand
1948 New Zealand Sprint Championship, Roy Cowan, race No. 8, 3rd in Class
1949 Paekakariki, New Zealand, Roy Cowan, under 3 Litre Class Record
1950 January 02, Inaugural Tahuna Nelson Beach Race, New Zealand, Roy Cowan, race No. 15, 1st (Unlimited Handicap)
1951 Rob Shand, Strathconan, Fairlie, New Zealand (founder member of the Vintage Car Club of New Zealand)
1974 -1988 Queenstown Motor Museum – Permanent Exhibit (on loan)
1989 Tom Wheatcroft, Donington Grand Prix Collection (restored and exhibited from 1992)
1992 Donington Grand Prix Collection – Permanent Exhibit (no.7)
1997 Cartier Concours
2003 Hanson Collection
2005 Laguna Seca, USA, Phil Hill, 1st in class
2005 Pebble Beach Concours, Beaulieu Trophy and second place in the Concours d'Elegance.
2006 Goodwood Revival, Stanley Mann
2006 Ennstal Classic, Austria, John Hanson
2008 Cholmondeley Pageant of Power, Brian Redman
2008 Veteran Car Club Centenary Isle of Man Tourist Trophy Exhibition 'T.T. 100'
2008 Brooklands Double Twelve
2009 Private Collection
2009 The 'Welsh' VSCC, Presteigne,
2014 Hampton Court Concurs
2014 Royal Automobile Club Rotunda Display