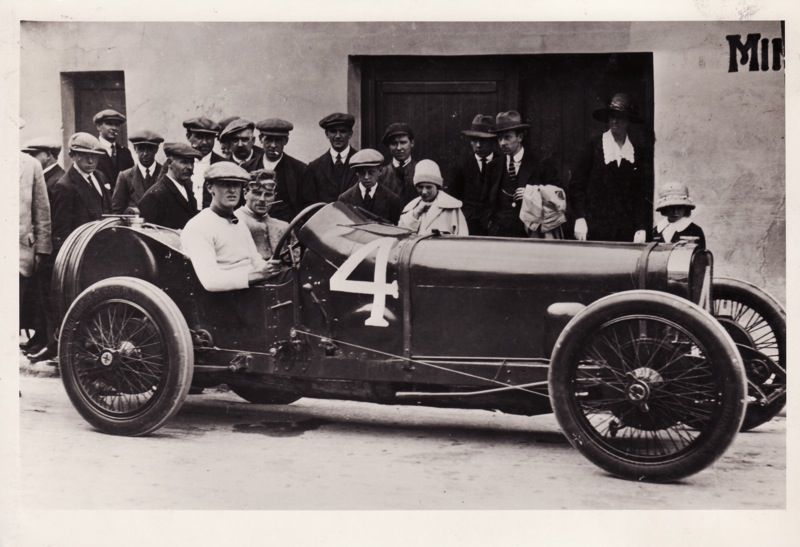 Sunbeam II
The Segrave T.T. car
Chassis: No. 2
Engine: Straight Eight 3-litre
Body: Standard 1922 T.T.
Livery: 1922 T.T. Dreadnought Grey; later, British Racing Green, liveried 'T.T. Sunbeam' later omitted and liveried white on bolster tank panels.
Registration: MN2044 (IOM Temporary); KU 2727, 739 BH
Soon after obtaining the best European result in the 1921 Indianapolis 500, this car took part in that year's French Grand Prix. Modified by the Works for H.O.D. Segrave for the 1922 T.T. it achieved fastest lap both in practice and during the race but did not finish due to magneto problem.
Fitted with lights, self-starter and flywheel for road use by Sunbeam before it was sold in 1925. It remained largely unused until purchased by Sunbeam expert Anthony S. Heal who had Len Gibbs in 1946 comprehensively rebuild the car and paint it British Racing Green; non-original rigid pattern steering wheel fitted. It was subsequently used occasionally on the road before it was sold to the Rootes Motor Museum in the late 1940s.
In the 1960s it passed to John T Panks (Rootes General Manager) and was restored in New York; a pair of Solexes replaced the original Claudel Hobson carburettors. In the USA it participated in various vintage speed events before it was repatriated by Panks to the U.K. where it took part in similar V.S.C.C. events.
Purchased by Bentley enthusiast Guy Shoesmith in 1968 who commissioned Donald McKenzie to carry out bare chassis full mechanical restoration; new dashboard using the original instruments was made. Further V.S.C.C. events were undertaken before the car was housed in the Donnington Collection. It was offered via a Phillips auction in 1988 and purchased for a private collection based in the UK.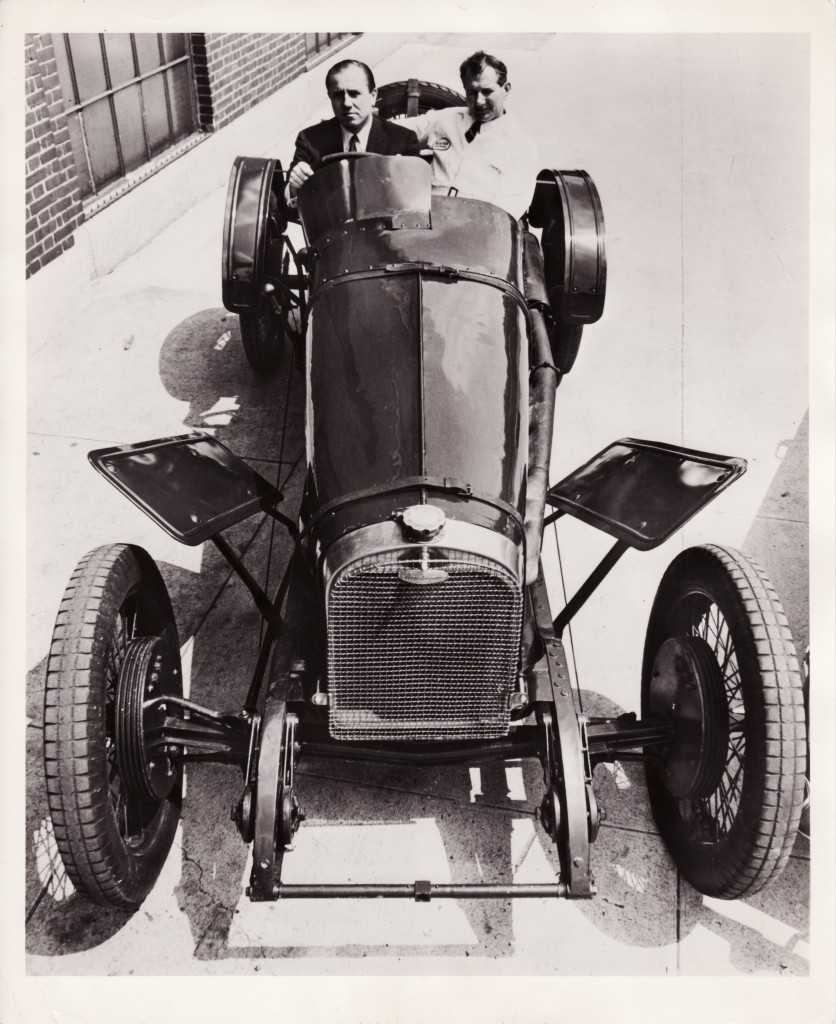 History:
1921 May 30, Indianapolis 500, Ora Haiba Sunbeam no.16, 5:57:46, 83.86mph, 5th place, winning $3,000
1921 July 25, French Grand Prix de l'A.C.F. Le Mans
1922 June 22, Isle of Man RAC Tourist Trophy, H.O.D. Segrave (riding mechanic Paul Dutoit) Sunbeam no.4, DNF (magneto problem), fastest lap 57.70mph
1925 Ronalad I Smith of Manningham, Bradford
Eric S Myers (a dealer) of Bradford
1930s Anthony S. Heal
1940s (after 1948) Rootes Motors Museum
1960s John T Panks New York
1961 February 9-13 National Sports Cars Exposition New York
Vintage racing at Bridge-hampton, Thompson, Lime Rock, Watkins Glen
V.S.C.C. speed events
1968 Guy Shoesmith U.K.
1969 September, Thruxton V.S.C.C. Race Meeting 4 lap handicap, 2nd (Guy Shoesmith), fastest lap 2min 10sec
1969 May, Belgium National Day of Records (Guy Shoesmith)
Donnignton Collection (on loan?)
1988 Private Collection (via Phillips Auction)