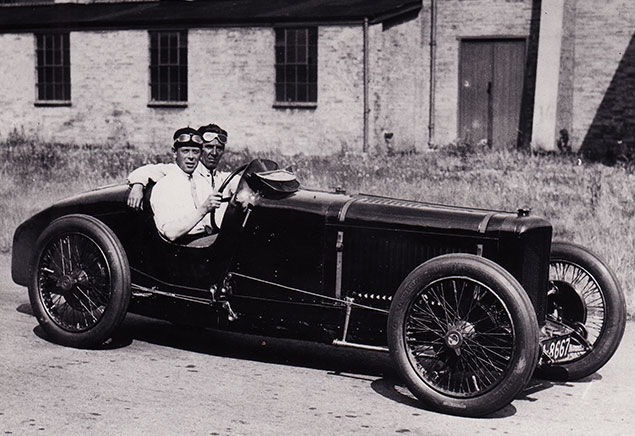 Chassis no 3
Registration DA 8667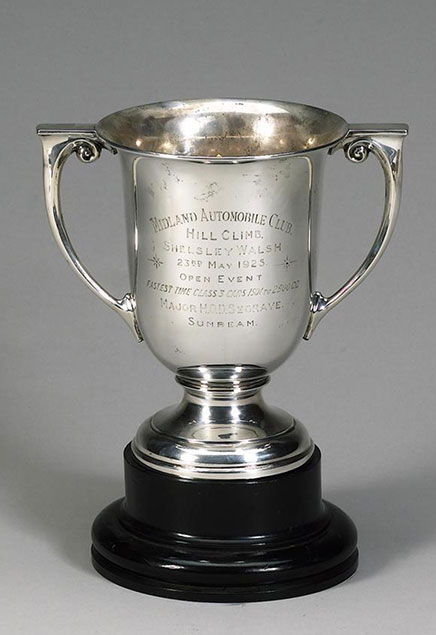 Works:
1924
August 04, French Grand Prix Lyon, K L Guinness no. 8 (riding mechanic B Perkins), Retired lap 21 when lying 2nd (broken ball race in the universal joint)
September 27, Spanish Grand Prix St Sebastian, K L Guinness no.9, crashed 11th lap (Guinness badly injured,
riding mechanic J Barrett killed)
1925
March 28, Essex MC Kop Hill Climb, HOD Segrave, no.81, fastest time of day (28.8sec)
May 23, Shelsley Walsh, HOD Segrave, no. 25, fastest time of day (53.8sec – wet conditions)
July 26, French Grand Prix Montlhery, Count C Conelli, no.11, retired lap 21(servo- brakes)
August 23, Klausenpassrennen Switzerland, Count G Masetti, fastest time of day (17:28.8) and Hill Record
September 19, Spanish Grand Prix St Sebastian, Count G Masetti, no.5, retired lap 22 (lying 2nd) – steering
1927
Red livery
June 08, Brooklands Whitsun Gold Star and Gold Vase Handicap, K Don, 1st (118.58mph) and 3rd respectively. Fastest lap 124.51mph
September 17, Brooklands Autumn Meeting Lighting Short Handicap, K Don, 3rd
Named 'The Cub'
1928
April 11, Brooklands British Class E (2-litre) Records, K Don, 5km-100miles (118.08mph-112.66mph)
April 09, Brooklands Easter Meeting Lighting Long Handicap, K Don, 1st (107.6mph) from scratch
April 09, Brooklands Easter Meeting 100mph Short Handicap, K Don, 3rd from scratch
April 25, Brooklands Founder's Vase, Senior Long Handicap, K Don, 1st (109.49mph) from scratch
April 25, Brooklands Founder's Vase, Senior Short Handicap, K Don, 2nd from scratch
May 28, Brooklands Whitsun Founder's Gold Vase Handicap, K Don, 3rd from scratch
May 28, Brooklands Whitsun 41st Lighting Long Handicap, K Don, 3rd from 'owe 9 sec'
July 01, Middlesex 50-mile Grand Prix Handicap, K Don, 2nd from scratch
August 06, Brooklands August Meeting 42nd Lighting Short Handicap, K Don, 2nd from scratch
August 06, Brooklands August Meeting Match Race, K Don, 1st (114.19)
August 06, Brooklands August Meeting 42nd Lighting Long Handicap, K Don, 3rd from scratch
September 22 , Brooklands Autumn Meeting Lighting Short Handicap, K Don, 1st (113.95) from scratch
September 22 , Brooklands Autumn Meeting Lighting Long Handicap, K Don, 1st (118.46) from 'owe 7sec'
October 08, Brooklands International and British Class E (2-litre) Records, K Don & GET Eyston, 50km-200miles (113.77-104.66)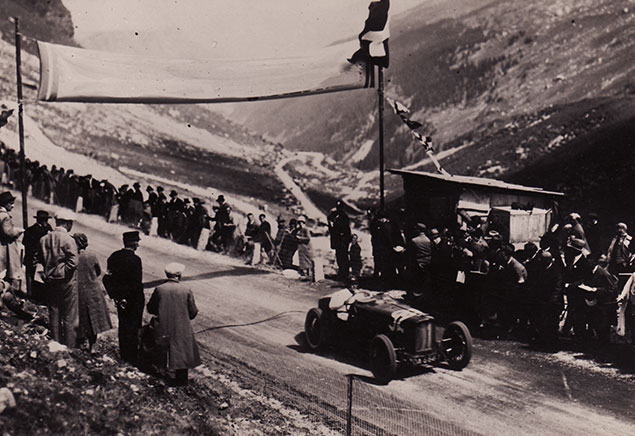 1929
April 16, Brooklands World's and International Class E (2-litre) Records, K Don, 200km-200mile (115.29-115.96)
May 20, Brooklands Whitsun Meeting Gold Vase Handicap, K Don, 1st (113.29) from 7 sec
May 20, Brooklands Whitsun Meeting 59th 100mph Long Handicap, K Don 3rd from 'owe 12 sec'
May 20, Brooklands Whitsun Meeting International Class E (2-litre) Records, K Don, 5km fs – 10km fs (126.08-125.74)
August 05, Brooklands August Meeting 46th Lighting Short Handicap, K Don, 3rd from 4sec
August 05, Brooklands August Meeting 60th 100mph Long Handicap, K Don, 2nd from scratch
September 28, Southport MC Meeting, K Don, 1km: 1st (2-litre General 106.52) – fastest car time of day, 1st (3-litre General) 1st (unlimited General). 1mile: 1st (Unlimited General), 1st (Unlimited)
White livery
October 12, Brooklands BRDC 500-Mile Race, GET Eyston & P Dutoit, retired after 134laps (broken spring) averaged 111.2mph for 127 laps
1930
July 07, Brooklands International Class E (2-litre) Records, K Don & GET Eyston, 500km (105.39) and 3 hours (105.32)
Post- Works:
1930
Purchased by H W Purdy
Brooklands August Meeting Mount Racing Handicap (10lap) H W Purdy, from scratch
October 04, Brooklands BRDC 500-Mile Race, H W Purdy & L Cushman, 1st in class & 3rd overall (104.74)
Cylinders bored out to 2,012cc to bring the car into class D (3 litre) Records classification
October 22-24, Brooklands International Class D (3-litre) Records, W H Purdy & L Cushman, several records from 50km to 200km (117.22-114.42)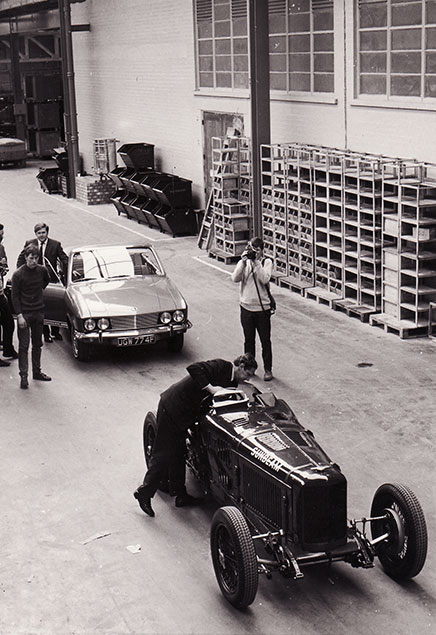 193?
K S Peacock (later Sir Kenneth Peacock); car overhauled by B Perkins
1940
Purchased by A S Heal via a Birmingham Motor Dealer; prepared by J Wyer
1951
Silverstone 5 lap handicap, A S Heal, 1st (64.07mph)
1955
Purchased by Rootes Group Collection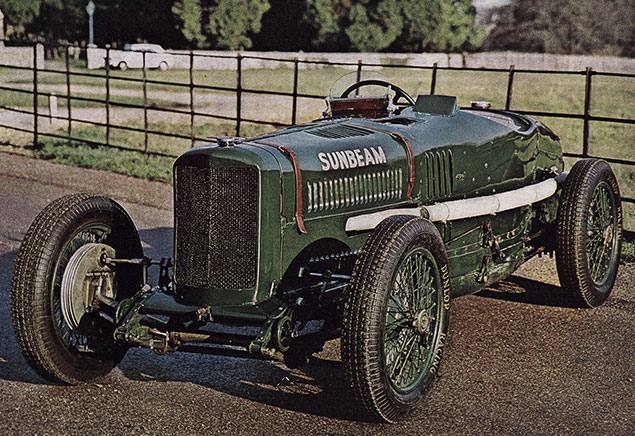 National Motor Museum Beaulieu on loan from Peugeot who purchased it as part of their purchase of the Rootes Group. The Cub is complete but the block has failed.