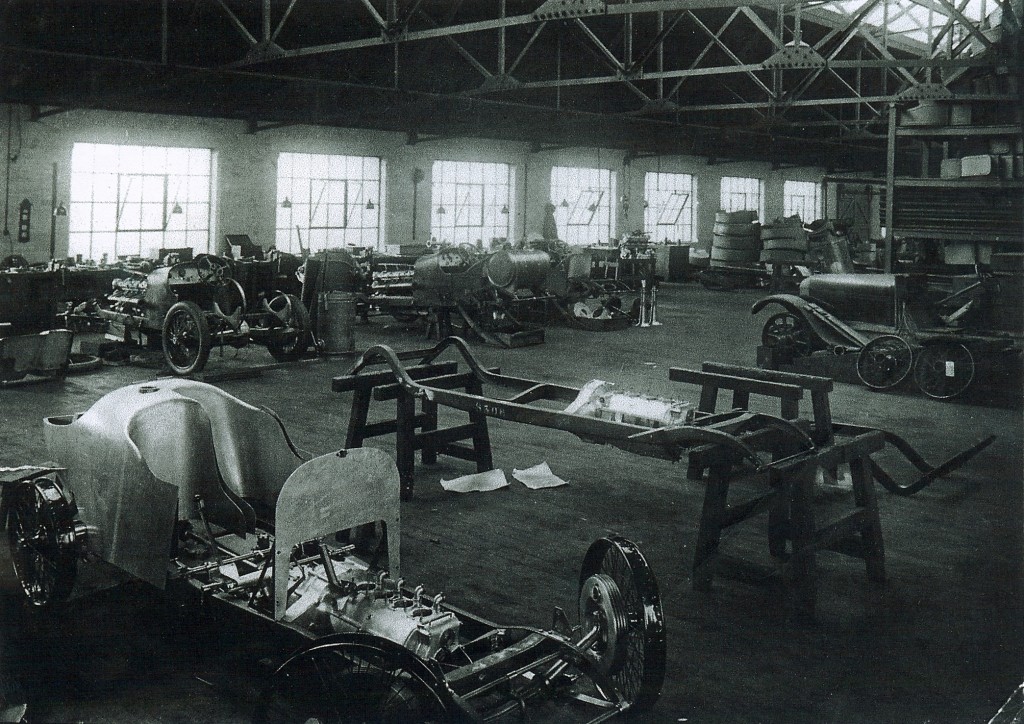 Chassis
Upswept chassis over front and back axles to lower centre of gravity. Three-piece machined and polished front axle; H sectio. Front cross member as well as channel section amidships and rear form the frame.
Under-slung polished semi-elliptical Jonas Woodhead and Sons springs (STD subsidiary) all around.
Hartford shock absorbers fitted each corner (single front, double rear).
High-geared worm and white-metal nut steering box with a cord bound spring-spoked steel steering wheel.
Narrow streamlined all aluminum staggered two-seater body; spare wheel carried longitudinally in the tail. Louvered under-pan ran the length of the car.
Wheelbase 8ft 2 in, Track 3ft 11in.
Tyres tested at Brooklands and elsewhere prior to the 1922 Strasbourg Grand Prix on 'Palmer Cord' Beaded Edge 765×105 and similar 'Dunlop Magnum Cord'. At Strasbourg during Practice leading to the G.P. 'Dunlop Magnum Cord' & 'Dunlop Cord' Beaded Edge 30×31/2. Raced in the Grand Prix on 'Dunlop S.S. Cord' Straight Sided 30×31/2 on split rim wheels.
Weight
J Chassagne 13cwt 84lb
K L Guinness 13cwt 101lb
HOD Segrave 13cwt 57lb